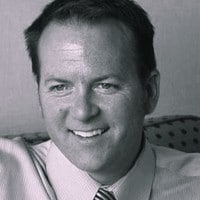 A Passion for Finding the Best Qualified, Culture Fit, Warranted People for Your Company
The HeadMatcher Flat Rate Search and Recruit Solution has been perfected over 25 years of international executive search experience in Japan, the United States, Canada and China in a wide variety of industries, in both established companies and start-ups.
A Flat Rate Search and Recruit Solution Makes Financial Sense.
The financial terms of percent (%) of salary contingency and retained search contracts are biased, have hidden costs to client companies, and have unfair financial incentives for recruiters when the client company is making the financial investment.
Hypothetical Example: The $100k salary of a position in your company has to be increased to $105k in the final offer to hire a candidate. Your company has just realized an additional cost because the recruiter receives a fee that is a percent (%) of the increased salary of their candidate hired in your company.
HeadMatcher developed the Flat Rate Search and Recruit Solution to ensure we are a financially unbiased consultant between our clients and candidates during the interview selection process and compensation negotiations for a position in your company.
Exclusive Retention of Prospective Candidates.
Unlike Contingency Search we retain prospective candidates exclusively for your company to consider in confidence during a search assignment.  We provide cost assessments to relocate finalist candidates (if necessary) before a verbal or final offer letter is drafted to ensure the offer your company presents will be accepted. We monitor the performance reviews and assist with the long term career planning of our warranted hires in your company. Our experience proves that smarter, long term career path planned hires reduce turnover and costs by retaining the best qualified and career path minded people longer which results in a long term, greater Return On Investment (ROI) on the greatest competitive advantage any company has, it's people.
HeadMatcher has completed search assignments for a Flat Rate within a deadline averaging:
 90 days for CEO, COO, CFO, CTO, CIO, CMO, CRO and other C-level management.
65 days for EVP, SVP, VP level management.
45 days for Senior Director, Director executive level.
25 days for staff level positions.